The images and text used on this and all other USM web pages are the copyrighted property
of USM Inc. Those images and the text may be used by others ONLY AFTER completion
of a formal international licensing agreement and payment of a licensing fee!
This original Model 1936 Nazi Schupo Service Helmet
is **SOLD**

• Add $20.00 for shipping and handling.
• IF you wish to purchase optional insurance, add $9.95.
• We will be happy to ship abroad at additional cost. Please inquire.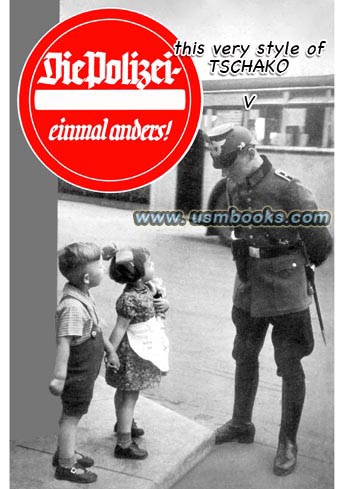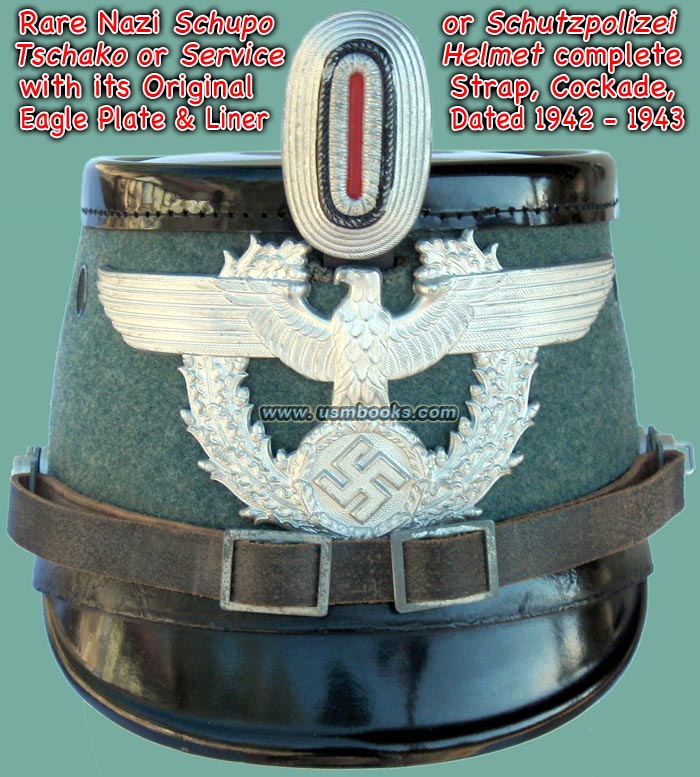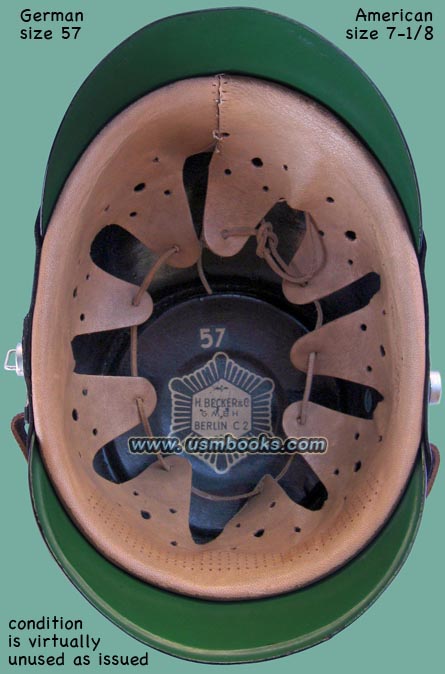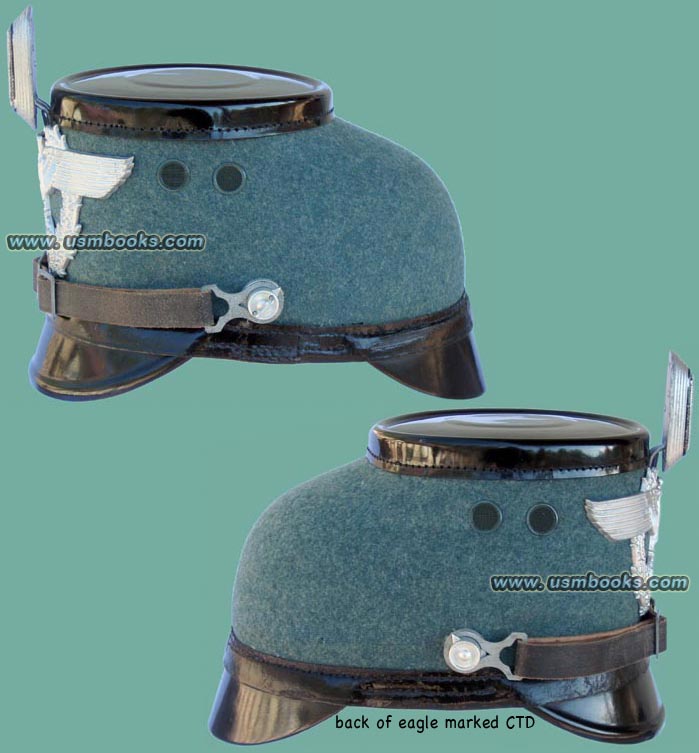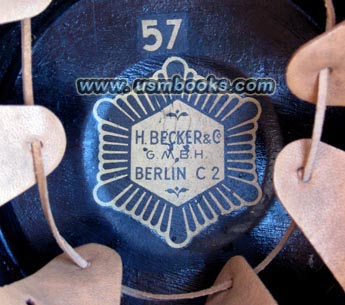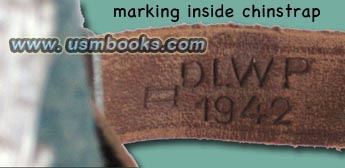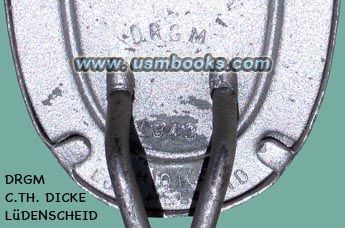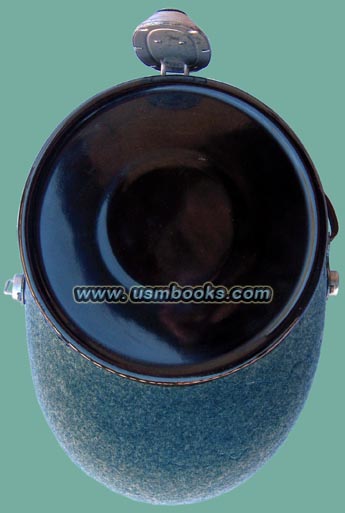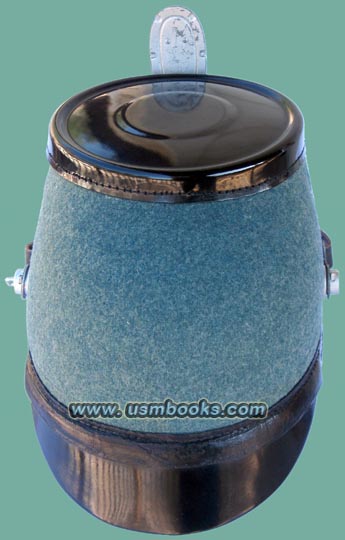 This is a beautiful example of a rare hard fiber Shako or Nazi Service Helmet for an urban policeman or Schutzpolizeimann, also referred to as a Schupo. Our last photo shows a Schupo wearing this Shako with the rest of his uniform responding to question from two children.

The helmet is US size 7-1/8 or 7 which is equivalent to German size 57.

The hard fiber shell of the helmet is in fine condition as are both the front and rear visors and the circular top. The greyish blue-green cloth that covers the Shako has no moth holes or moth damage, but the woven substrate of the cloth is visible through the nap in a few places (typical of mid-war material). The four circular ventilation screens at the top are in very good condition and still have their sliding interior baffles.

The original tan leather lining is in excellent original condition. Even the tan leather thong for adjusting the lining is original to the manufacture of this Shako.
The eagle and swastika plate or badge on the front was made by C.Th. Dicke of Lüdenscheid (RZM number M1/47) and has two threaded studs on the back, complete with original nuts and washers. The leather chin strap is still supple, has its original hardware, and is clearly marked DLWP 1942.

The cockade for this helmet is dated 1943 and bears the initials CTD of the maker, C.Theodor Dicke of Lüdenscheid.

This is a very nice completely original Third Reich Shako that would be right at home in any museum.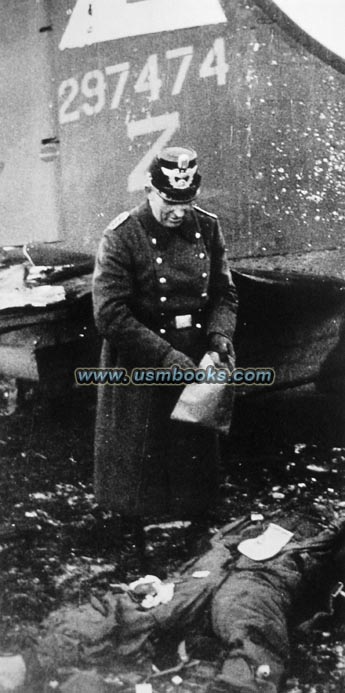 The German cop at the left wearing the same police Shako is searching the corpses of crew members of the downed American B17 bomber behind him.
RARE NAZI MODEL 1936 SCHUPO OR SCHUTZPOLIZEI SHAKO
This USM Books website is Copyright © 2012 by USM, Inc., and the text and images on it are fully protected by international copyright law. It is therefore, illegal for anyone to take any of the material found here and use it for their own purposes without our written permission, irrespective of any excuse they may feel they have for doing so.